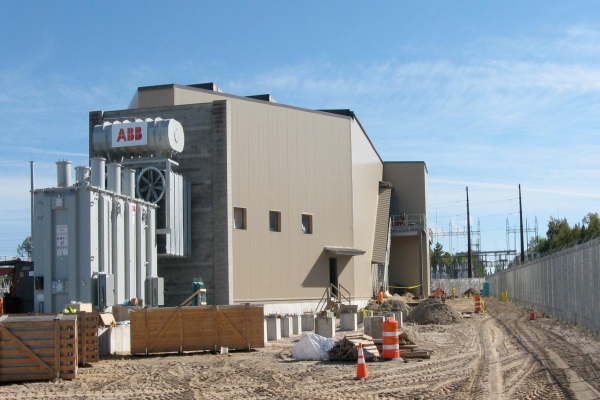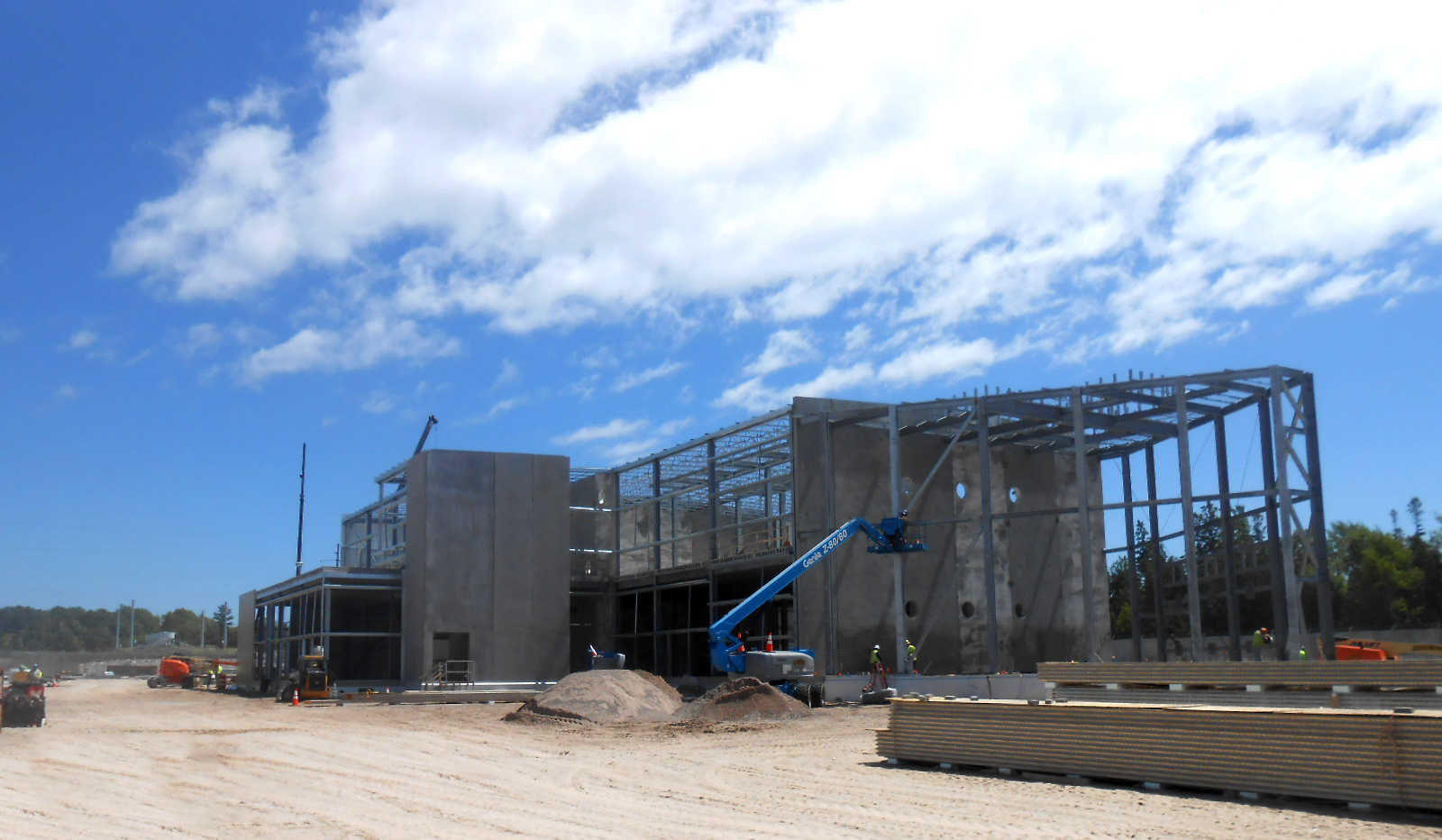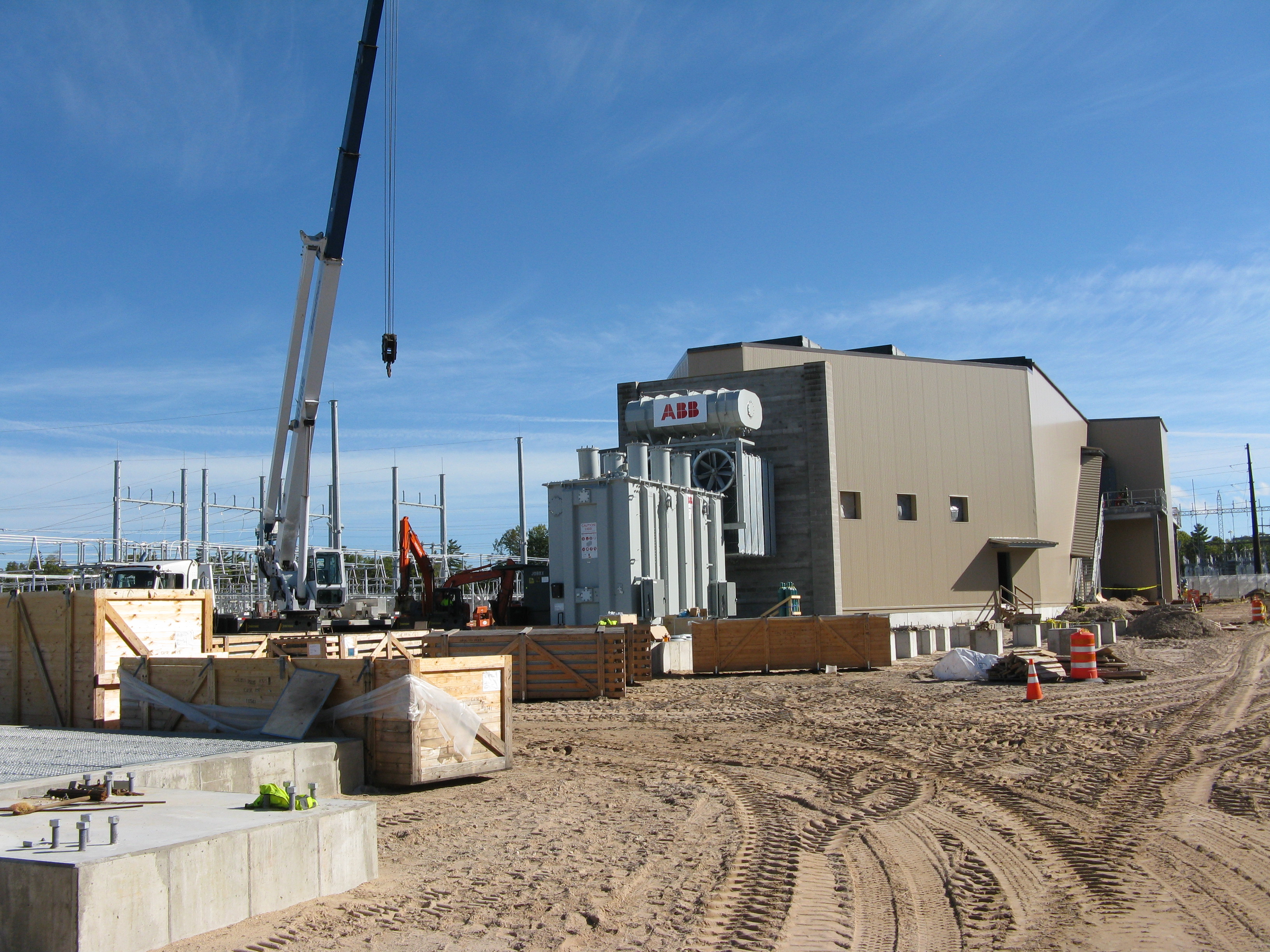 ---
Owner: American Transmission Company
Project Location: St. Ignace, MI
Architect: ABB, Inc.
Project Duration: 12 months
Project Completed: November 2013
---
ABB was secured as the industrial Engineer-Procure-Construct (EPC) contractor for American Transmission Company on this high-voltage, direct current converter facility that is the first two-story building of its kind constructed in North America. As the Design-Builder on this project, Gundlach Champion Inc. (GCI) was pleased to be part of this 52,000 square foot innovation, providing the site and building foundations.
Located in the southeastern portion of Michigan's Upper Peninsula, this facility was designed and constructed over the course of 12 months. The construction included hot-dipped galvanized structural steel, precast concrete divider walls and floors, insulated metal wall panels, aluminum sheeted reactor halls, steel mesh-lined valve halls, and an EPDM membrane roof system. Additionally, all structural steel and reinforcing steel pieces are tied to a grounding system, in order not to disrupt the sensitive equipment housed in the facility. Worthy of note, the precast wall panels weighed over 78,000 pounds, and were set with a combination of a 350-ton and a 75-ton crane. A multitude of concrete foundations for exterior equipment were also part of the project.
Gundlach Champion Inc. managed numerous subcontractors of varying trades on site, and self-performed the concrete, precast floor and wall panels, structural and miscellaneous steel erection, wall panel insulation, and general trades work.