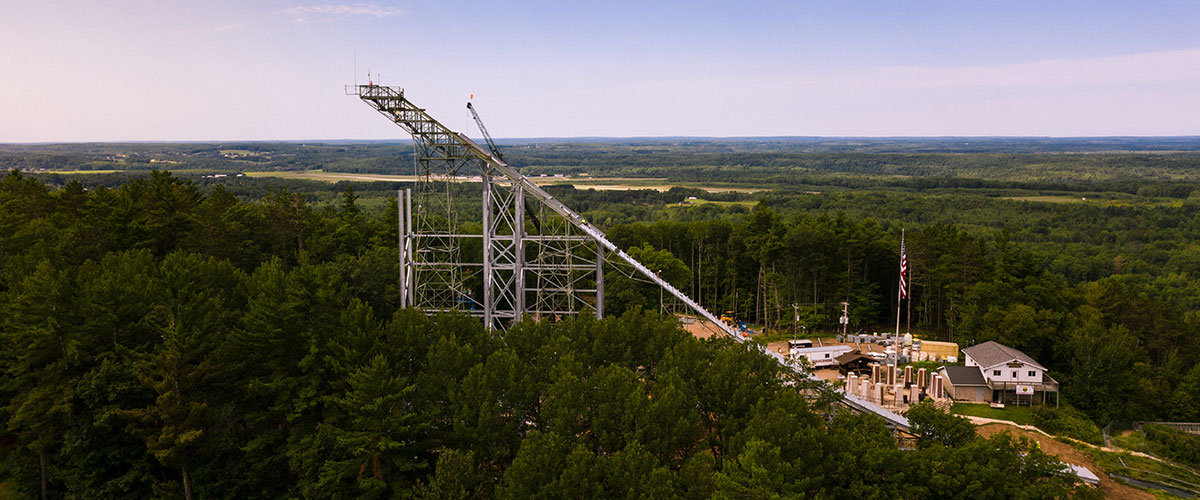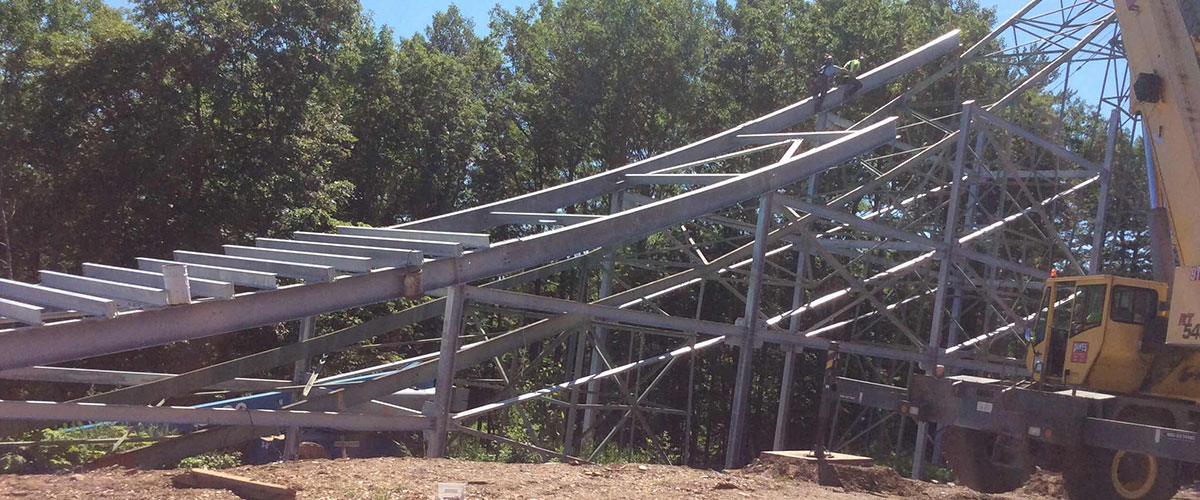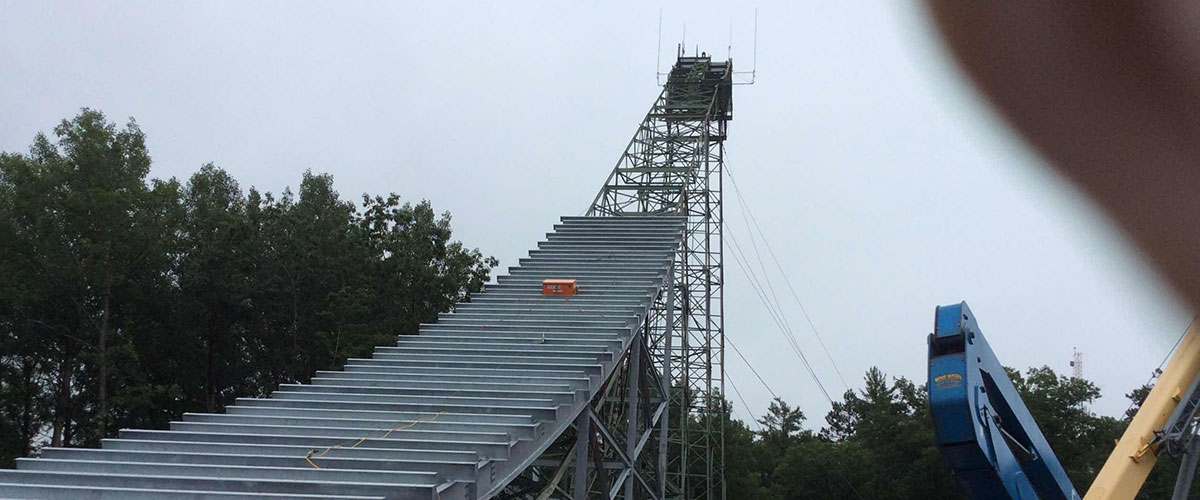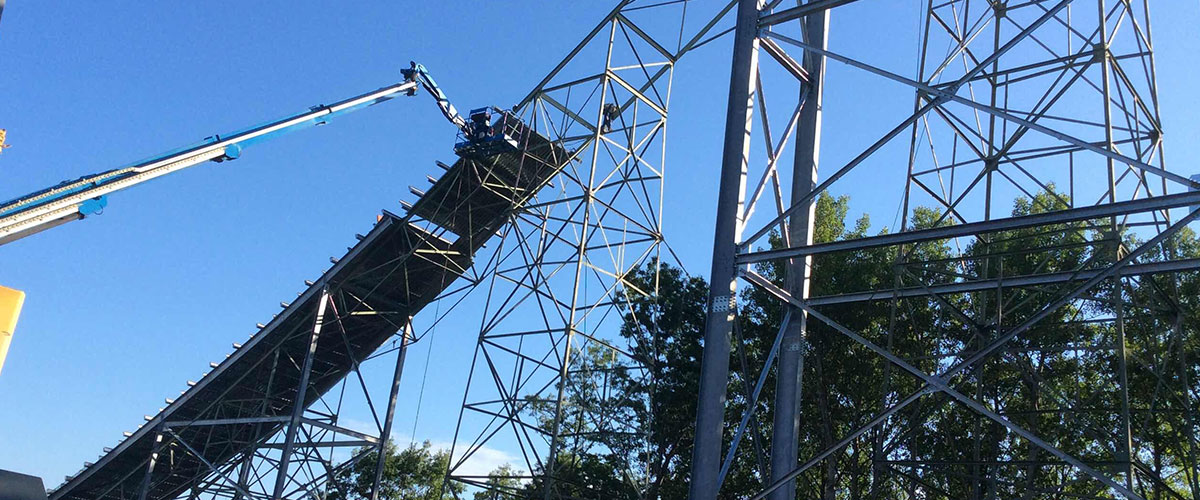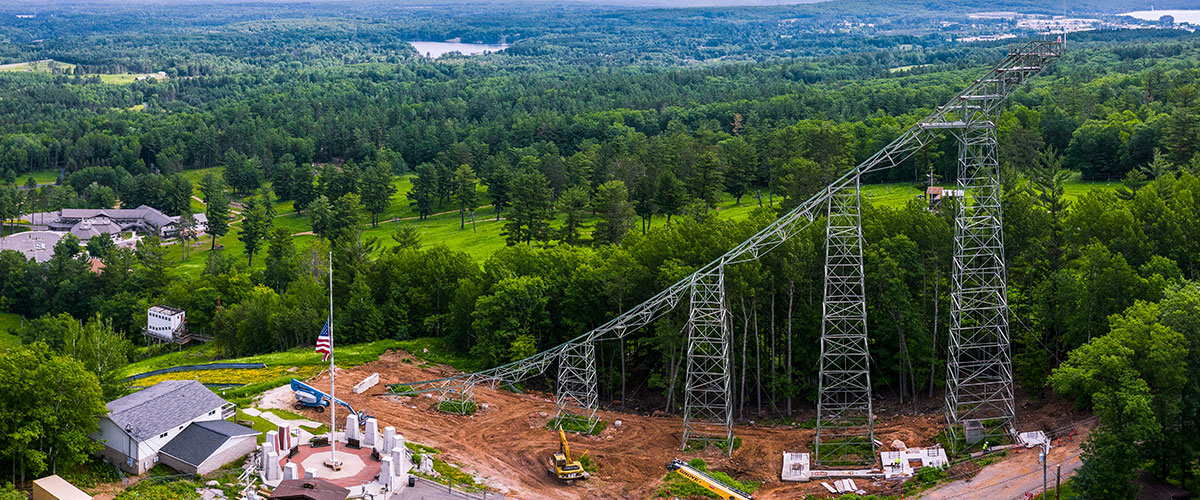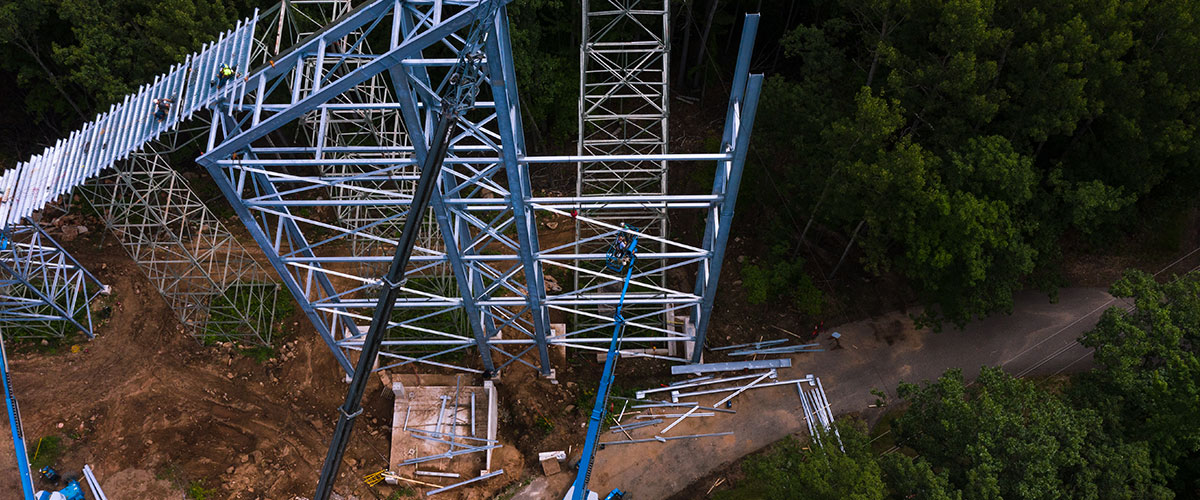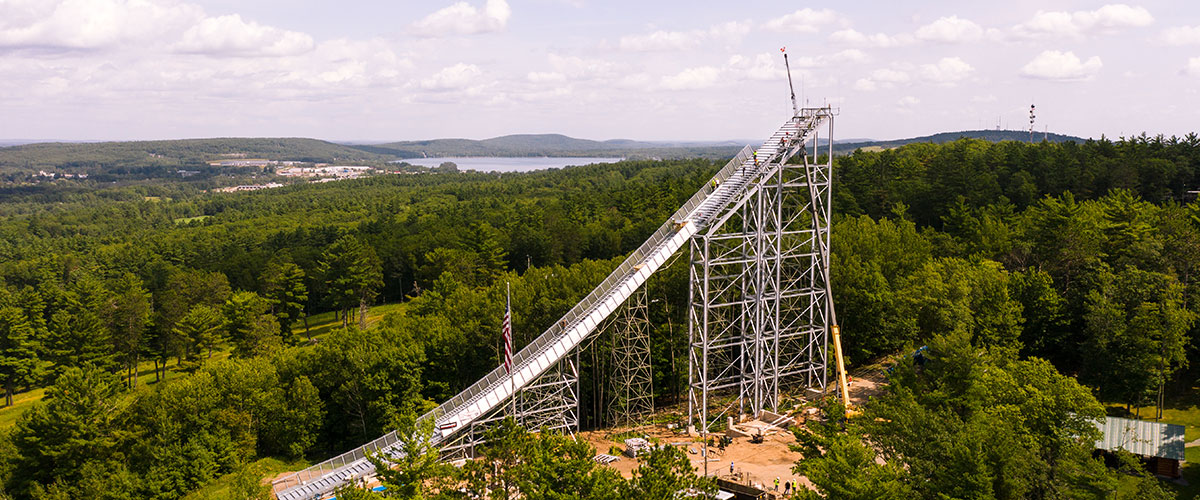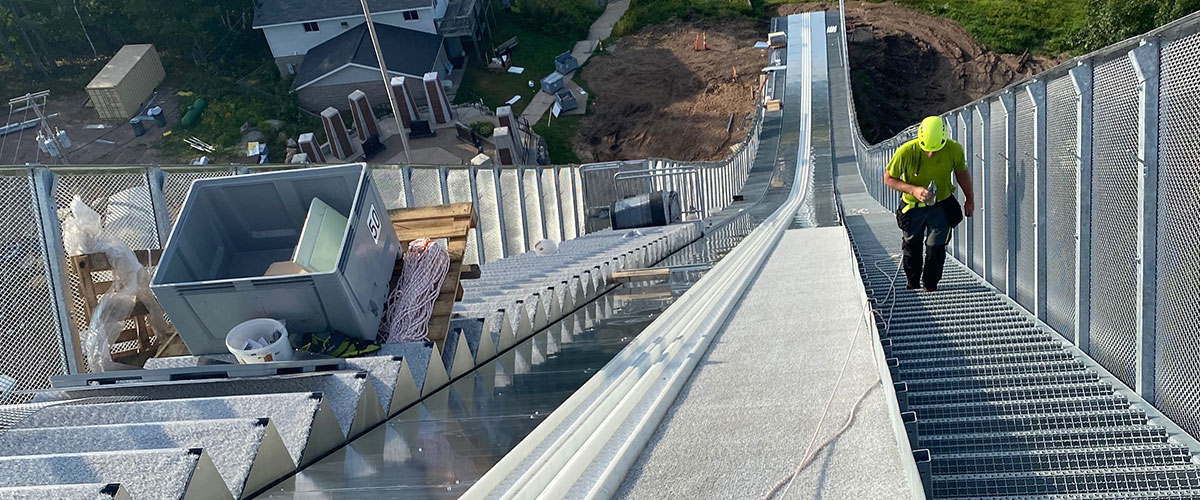 ---
Owner: Kiwanis Ski Club
Architect: IDI
Project Location: Iron Mountain, MI
Project Cost: $2.2 million
Project Completed: December 2020
Delivery Method: Design-Build
---
The Kiwanis Ski Club was required by the International Ski Federation (FIS) to renovate the ski jump structure originally built in 1937 to meet new criteria. Modifications for the existing 176 feet high ski jump included:
Replacing the existing wooden scaffold deck and associated support framing with structural steel support framing to accommodate the installation of the new in-run system provided by TopSpeed.
Widening and extending the existing upper scaffold to allow jumpers room to prepare for their jump.
New stair access tower and warming shelter to allow skiers access to the open scaffold with a place to stay warm while waiting at the top.